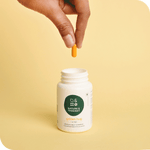 Our Story
At Nature & Thought, we have a vision of a world moving hand in hand towards the future, protecting and nurturing everything in its past and path.
We see untapped potential all around us. The raw materials required for our supplements are already abundantly available in India. They could be so much more if we just added a little thought.

Our goal is to provide scientifically proven, effective, sustainable and high-quality supplements while keeping the thought of the bigger picture in mind - our collective future.

We want to make the best quality product available for local consumption - Made in India.
Looking back at every discovery, every invention, every idea; it all comes down to one thing.
A single thought.
How are we different?
Nature & Thought is a part of Inventia Healthcare Limited, a global pharmaceutical company established in 1985. Our four decades of healthcare experience gives us a deep understanding of consumer health, science and innovation. We believe that nature and science must walk hand-in-hand and co-exist. This reflects in the way we design our products. We combined traditional medicine with modern science and created products that are -

•  Easy and safe to consume
•  Efficiently absorbed and effective
•  Natural and sustainable

Our focus is to maintain the original form of the ingredient but provide it in formats that amplify its effects on the human body.
At Nature & Thought, it's our mission to realise nature's potential. It's not just a product or a service; it's a way of life - a new way to look at things, to start asking questions, a way to add value.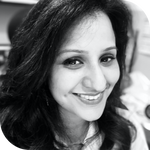 Meet our Chief Evangelist
Always looking to solve a problem, I can tend to geek out easily. Growing up, I loved playing doctor. My natural aptitude for medicine has manifested in making me the human equivalent of WebMD for my family and friends.

However, my passion for technology overtook and led me to pursue a M.Sc. in Computer Science followed by an MBA in the United States. This is where I kickstarted my entrepreneurial journey creating solutions for researchers at universities.
In 2015, I lost my father to a progressive neurological disease which led me to finding natural solutions for healthy ageing. My husband and I started exploring natural products and we found that there was a lack of excellent quality, honest products in India. This led to the creation of Nature and Thought to make quality natural products accessible in India.

- Rajat Mittal Shah